At Michael Antony we understand the importance of maximising your rental income and placing reliable Tenants into your property.
We provide accurate and achievable rental valuations and informed advice on how to obtain the best possible return for your investment.
Our Lettings team can offer a range of services and advice to Landlords, are fully compliant and up-to-date with the latest regulations and are members of the Property Ombudsman Redress Scheme (TPO).
We can also provide information with regards to Landlord Insurance and provide details of a Financial Advisor who is happy to give free impartial Mortgage advice.
We offer 3 levels of service:
Fully Managed
Rent Collection Service
Tenant Find only
Advertise only
Our fees are very competitive but should you receive a more favourable rate from another Agency then please call us and we will be happy to discuss. We also offer favourable rates when landlords rent multiple properties through Michael Antony.
Please click here for information about our service levels and fees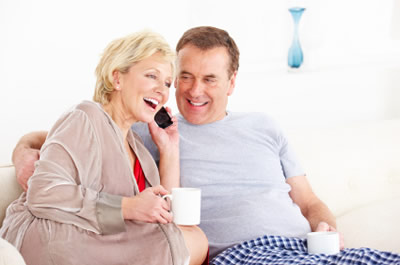 TENANTS
When looking for a property to rent you will find our knowledgeable Lettings Team to be approachable, straight forward and easy to deal with. If you are new to the "Lettings scene" or would like any information with regards to the process then please give us a call and we will be happy to help.
Register
If you would like to be kept up to date with new properties we have available to rent then you can contact us via the Register Page on this website, by phoning or calling into our welcoming office at 49-50 New Road, SN15 1HL. Once registered you will receive email alerts and be amongst the first to receive details of the latest properties matching your requirements.
Reserve a Property
Once you have found and viewed a suitable property with us you will need to complete a Tenancy Application Form and pay the holding deposit. We will then cease viewings on the property and commence Referencing. Once your successful Reference is received back to us and we have approval from our Landlord then we will remove the property from the market and commence with drawing up the Tenancy Agreement.
Referencing
Referencing usually takes around 3-5 working days providing you have supplied all the the necessary information. Your residential, employment and credit status will be confirmed and, where applicable, a landlord reference will also be sought. Please call us if you have any questions.
Tenancy Agreement
Once the Referencing process is complete, your application is successful and initial funds have been received you will be able to proceed with the Tenancy paperwork. The monthly rental payments are payable by way of a monthly Standing Order direct from your bank account.
Your new home
Our Property Manager will check you into your new home and talk you through the inventory/schedule of condition, which you must check and sign. If we are not managing the property, the landlord will organise the check in with you directly. Utilities will be notified and the council tax office informed. The Property Manager will be your point of contact should any issues arise with the property and you will be supplied with a 24 hour telephone number should emergency help be needed out of office hours.
Deposit Protection
It is a legal requirement that Tenants Deposits are protected by a Government backed scheme. Michael Antony automatically register all Deposits with the DPS (Deposit Protection Scheme).
Client Money Protection
We make sure rental payments are protected with our voluntary membership of the Client Money Protection scheme. Our landlords and tenants can be confident that their money is always safe in our hands and that all payments made to us reach their correct destination.