CHARITY AND EVENTS
We believe in our local community and giving back is high on the list of our priorities. We love to get involved in local events, have fun and help raise money for some worthwhile causes.
If you are hosting a local event and are looking for fun activities, give us a call and we will discuss attending with our fantastic Hook a Duck stall. This provides fun entertainment for children and we at Michael Antony will provide "a prize every time" at our own expense. Every penny taken on the day will be raised towards your event.
Below is a selection of charity events that we have supported so far:
DERRY HILL & STUDLEY FETE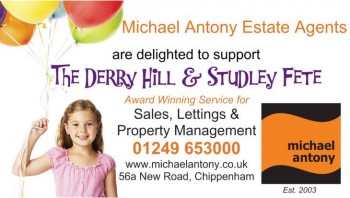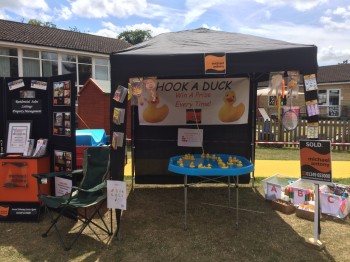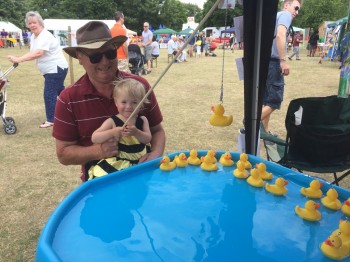 THE WRONG WAY ROUND
LOCAL CHARITY BIKE EVENT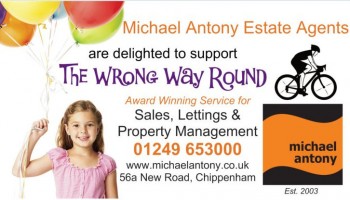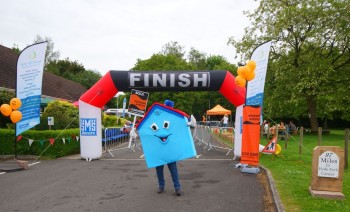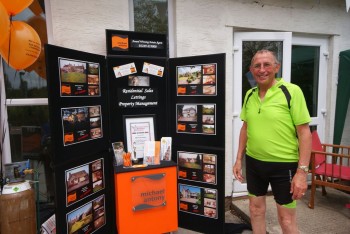 DOLLS HOUSE AUCTION
RAISING MONEY FOR WILTSHIRE COMMUNITY TRANSPORT & HANNAHS TREES
A TWO bedroom Tudor-style detached house has gone up for sale in New Road in Chippenham with all proceeds going to charity.
The property, listed on Rightmove.co.uk, has no onward chain and would be suitable for Santa's Elves or The Borrowers according to the website.
The Dolls house is being sold by Michael Antony Estate Agents in Chippenham to raise money for Hannah's Trees and Wiltshire Community Transport.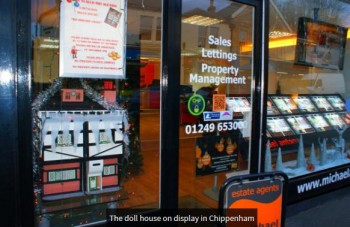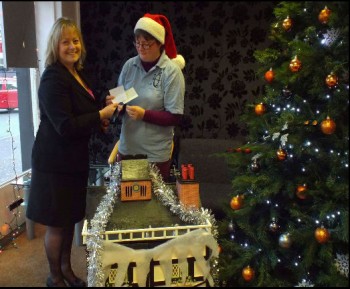 JAM FOR JADE
RAISING MONEY FOR CHILDRENS' HOSPICE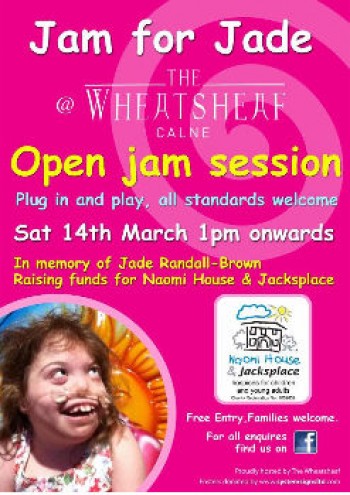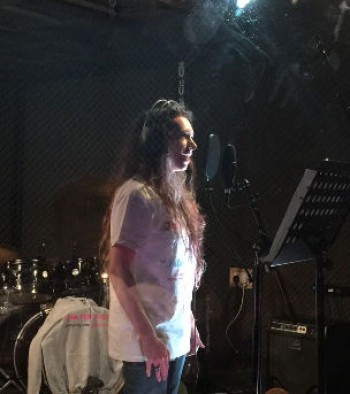 RAISING MONEY FOR THE RISE TRUST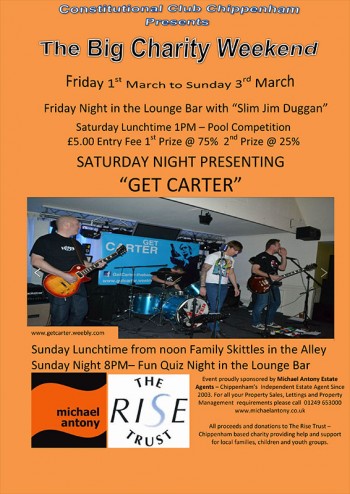 BROAD HINTON EXPRESS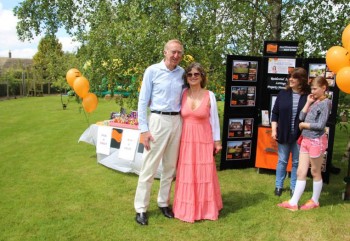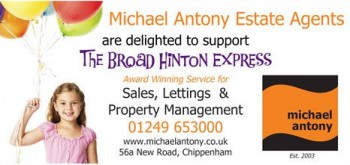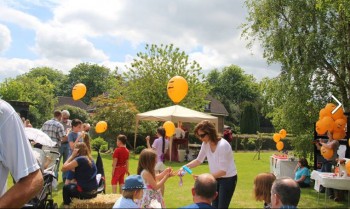 Wiltshire Air Ambulance Ball
Michael Antony were delighted to donate and take part in a Charity Ball to raise money for the Wiltshire Air Ambulance. Michael Antony donated table decorations, raffle prizes and a FREE HOUSE SALE that was included within an Auction. The total raised during the evening amounted to over £5000! A fantastic job was done by the hosts whose hard work for this worthwhile charity most certainly saw a fantastic result. A great night!