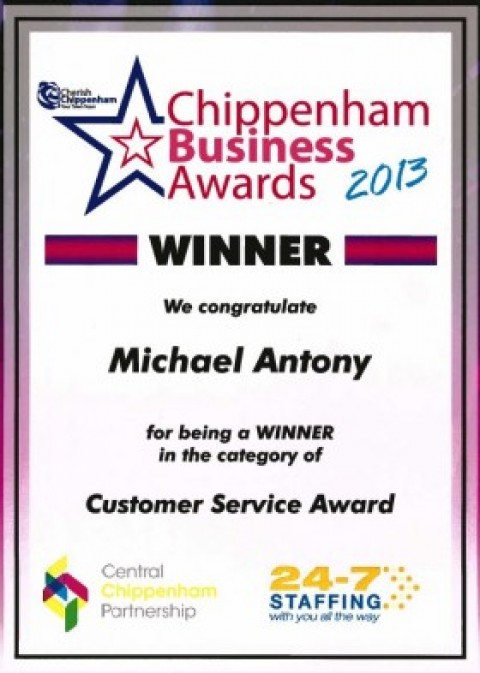 On Friday 1st March Michael Antony won 'Best Customer Service'
at the Prestigious Chippenham Business Awards
We are delighted to announce that we won the category of 'Best Customer Service' at the Prestigious Chippenham Business Awards 2013.
Organised by Cherish Chippenham, a team of volunteers made up of business owners, retailers and other members of the community.
The Chippenham Business Awards aim to raise the profile of Chippenham businesses both in the region and nationally by recognising and celebrating local achievements.
Find out more about the success of the event here.
We are so very proud of all our staff who have made this happen. We would like to say a big thank you to all of our clients, past and present, who took the time to write down their kind words and thanks. A very big Thank You from all of us here at Michael Antony!
---